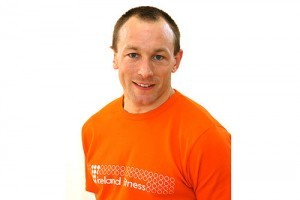 Phill has trained in many martial arts for over 20 years including Tang Soo Do (Master Sue Merrell), Phoenix Kickboxing (Vance Young), Wing Chun Kung Fu (Sifu Andrew Cameron), Jeet Kune Do (Guru Lee Banda), Doce Pares (Grandmaster Danny Guba) and Thai Boxing (Alan Keddle and Chris Carley).
Phill found that he enjoyed the realism and contact levels of Thai Boxing (see Phill's Thai Boxing record) and Doce Pares (see Phill's Stick-fighting record) as both systems incorporate full contact competitions which appealed to Phill's competitive side.
Phill started competing in Stick-fighting (British Eskrima Federation (B.E.F.)) in November 2000 and in Thai Boxing in March 2001 and had many fights winning numerous British single and double stick championships, 4 WEKAF (World Eskrima Kali Arnis Federation) World championships, a Doce Pares World championship and a Doce Pares Champion of Champions World title, as well as a WAKO pro and IMTC English Thai Boxing titles. During this time Phill also gained his 3rd Grade Black Belt in Doce Pares,
Aft er 5 years of teaching Thai Boxing and Doce Pares at Keddle's gym, where he was involved in training many of Britain's top Thai Boxer's (including Rob Storey, Aaron Holmes, Nicky Carter, Michael Showers and Greg Collins), Britain's best junior fighter's (including Bert Truby, Tommy Moore and Stephen Looker) as well as producing many stick-fighting champions (including Mat King, Alex Carty, Danny Morrell and James Carty).
In 2005 Phill turned his attention to starting up Ireland Fitness and after successfully completing a diploma in Personal Training, Sports Therapy, and Nutritional Advice to complement his Thai Boxing and Doce Pares instructing skills, Phill now felt that he had the skills to develop a personal training business. Shortly after finishing his diploma he started teaching a Combat Conditioning class in Dartford, this class was designed to allow people who didn't like the contact aspect of Thai Boxing to still enjoy the great fitness benefits associated with it.
This was completely in line with Phill's idea that fitness training should be fun, enjoyable and not a chore as many people find it. Phill always tries to breathe enthusiasm in to his classes and vary both his group and private lessons to maintain interest level and enjoyment whilst still making people work hard. Phill has found that this produces great results.