Guba Doce Pares Lessons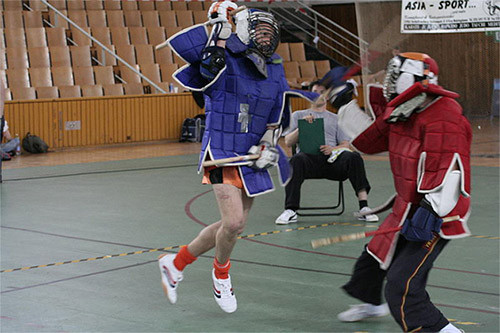 Ireland Fitness are specialists in the teaching the sport of Doce Pares.
Doce Pares is the world's leading organization of the traditional Filipino martial art known as Eskrima. Magellan's sword-wielding conquistadors fell to Lapulapu who used Eskrima to defeat the Spanish at the battle of Mactan (in 1521), Doce Pares traces its history to Lapulapu. In 1932, the 12 most renowned Eskrimadors, from Cebu, founded Doce Pares to help promote and spread one of the original native martial arts of the Philippines.
In 1988 Grandmaster Dionsio Canete arranged the first WEKAF (World Eskrima Kali Arnis Federation) world championships which embraced all forms of Stick-fighting to compete in one tournament to find the best stick fighter's in the world. Competitors compete using a body protector, head guard and gloves for protection. WEKAF is still the biggest stick-fighting organisation in the world.