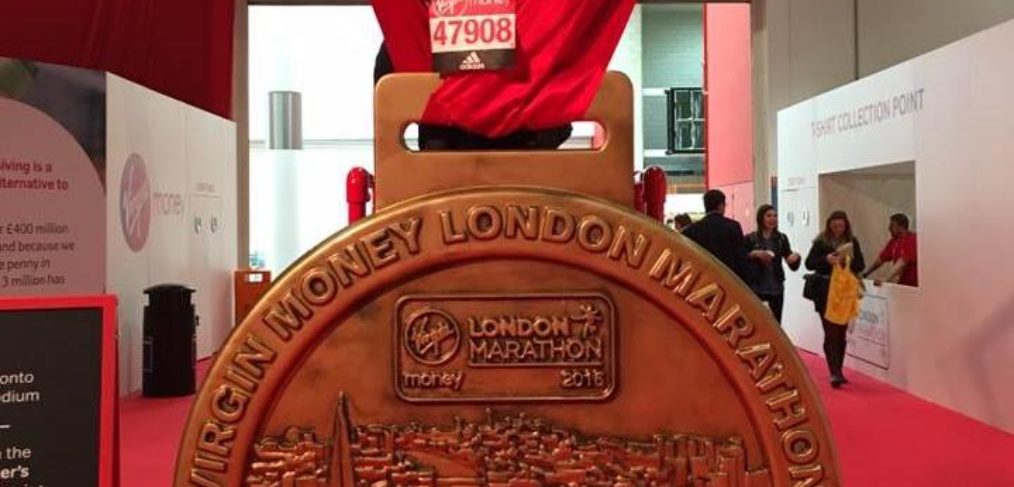 Natalie completes the London Marathon 2016
This weekend saw Natalie Steward take on the challenge of her first ever marathon, the London Marathon.
Natalie started training with Ireland Fitness 5 months ago and had done little to no running, but she had the target of the London Marathon to aim for and raising money for Sparks charity.
Natalie dedicated herself amazingly well, she is a very busy person, with a lifestyle that means it can be difficult to fit in scheduled regular training, so Natalie decided that the most appropriate method of training for her would be using Ireland Fitness's remote personal training service.  Natalie had many obstacles to over come through the months of training but she worked around them brilliantly and made full use of the benefits that are associated with this form of personal training.
Natalie successfully completed the London marathon and managed to complete her secondary goal of not stopping at all or walking as well as raising (so far) an incredible  £5302.45 along the way.  Amazing work.  Here are some words from Natalie about her day
"Still buzzing and unable to sleep, I'm lying here reflecting on what was such an amazing day.
My 1st training run back in November was 1mile….it hurt and I felt sick! Over the next 5 months I completed 3 official events, and ran 268 miles in training.
A massive shout out to Phill Ireland of Ireland fitness who is an incredible inspiration to me and a top friend! I completed Phill's remote personal training for this marathon and it was fantastic. His advice and support were invaluable and my respect for him made me so determined I would not let him down. He helped me get from 1-26 miles in 5 months and I'm so so grateful!!!
To top it off I have not a single blister and all my toenails are still in place!! Thank you inov8 trainers and socks-another top recommendation from Phill! "
If you want to sponsor Natalie follow this link.
The big question now Natalie is what is next?
If you have been inspired, have a goal you wish to achieve or are generally struggling to fit your training in and you are interested in remote personal training contact us here.